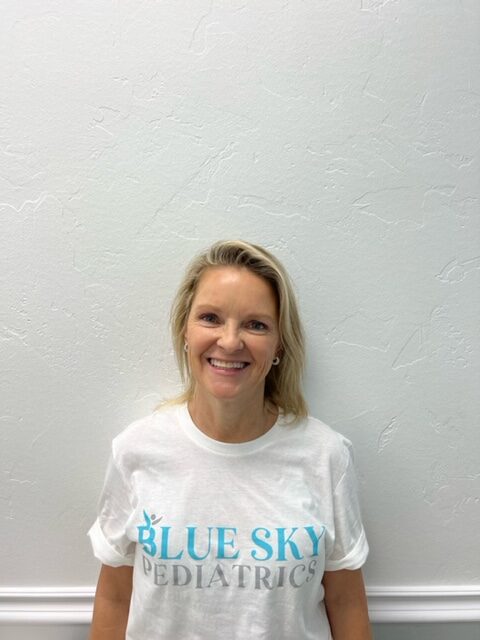 Sharon Manuel
Front Desk OFFICER:
My name is Sharon Manuel. I will be working in the front office at Blue Sky Pediatrics. I have been working in the Pediatric industry since 2014. I love kids, so it was a no brainer that this was the industry for me. I have worked in medical front office/management for over 14 years. 
I am married to the love of my life and we have 4 children. We have now expanded to daughters-in-laws and son-in-laws and have 5 very neat grandchildren(if i do say so myself). 4 boys and 1 grand girl. I love to travel,fly fish, kayak, go to concerts, sing, craft, quilt, and anything outside. I am always up for new adventures. 
I look forward to working with Dr. Saya and serving the Coppell community. I cant wait to invite you and your family into our practice, where everyone becomes family. I met Dr. Saya when she became my grandsons pediatrician. She is an AMAZING doctor and I know you and your kiddos will adore her the way our family does. 
If you have any questions, let us know by completing the form below.